by Bassam Tawil
In the eyes of Hamas and its supporters, it is fine for Palestinians to throw explosive devices and firebombs at soldiers, but it is completely unacceptable for the soldiers to defend themselves. According to the twisted logic of the Palestinian leaders, it all started when Israel fired back.

Those who sent the Palestinians to clash with the Israeli soldiers along the border with the Gaza Strip are the only ones who bear responsibility for killing more than 150 Palestinians and injuring thousands of others.

The goal the Palestinians have in mind is to see Israel gone. All of it. Mahmoud Abbas believes he can achieve this goal by waging a diplomatic war against Israel in the international community -- one aimed at delegitimizing and demonizing Israel and Jews.

The question, again, remains whether the international community will ever wake up to realize that Palestinian leaders are playing them for fools. The European Parliament delegation that visited Ramallah is a good test case: What message will its members convey back at home: the truth about the ruthless and repressive Palestinian Authority, or the lies that were spoon-fed to them by Abbas and his friends?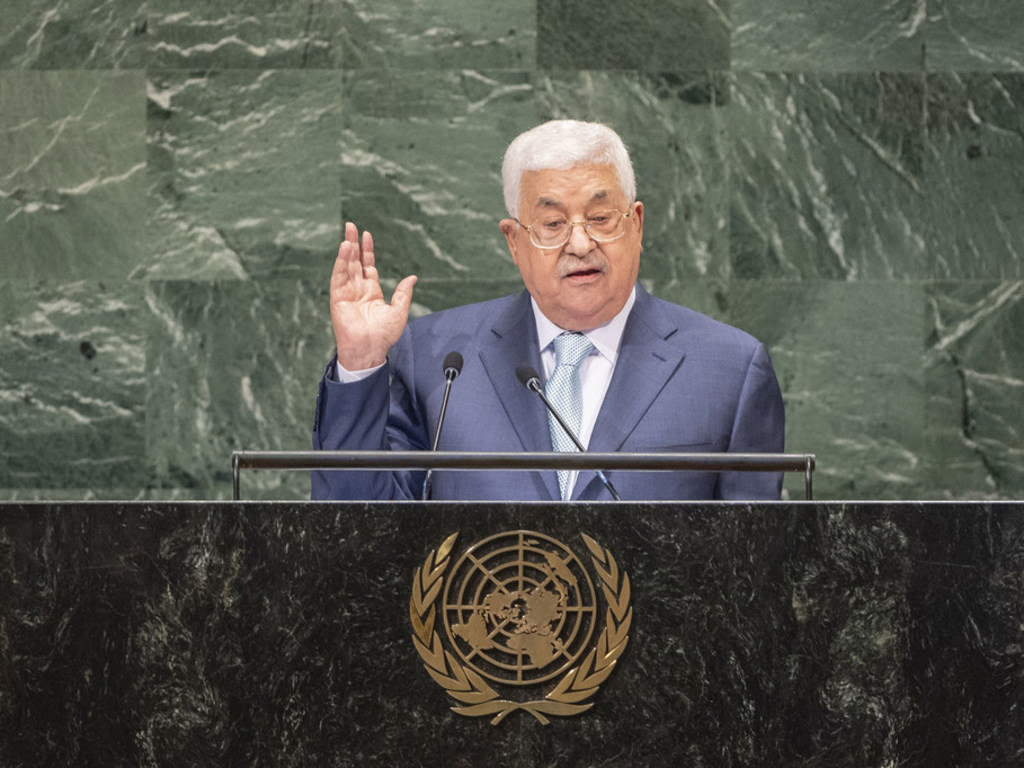 In the days before Palestinian Authority President Mahmoud Abbas delivered his speech at the UN General Assembly on September 27, his security forces were waging a massive crackdown on his critics and opponents in the West Bank, arresting more than 100 Palestinians. (UN Photo/Cia Pak)

The Palestinian Authority (PA) says it wants the international community to exert pressure on Israel to "halt violations against the Palestinians and international law." The demand was relayed to members of a delegation from the European Parliament who met on October 8 in Ramallah with PA Prime Minister Rami Hamdallah. At the meeting, Hamdallah also renewed the PA's call for providing "international protection" for the Palestinians.

Hamdallah's appeal to the European Parliament representatives should be seen in the context of the PA leadership's ongoing campaign of lies and incitement against Israel. The appeal also smacks of hypocrisy and deceit.

Continue Reading Article