By Douglas Murray
Once again, an American has pointed to a failing in European society, and instead of focusing on the problem identified or even admitting that there is a problem, the European response has been to point at the American and blame him for creating the problem he has in fact merely identified.

We are being given an accurate representation of a serious problem.

If the response to every problem is denial, and the response to anyone pointing to the problem is opprobrium, legal threats or hilarity, it suggests that Europe is not going to make the softer-landing it could yet give itself in addressing these issues.

It might make us feel better, but every time we attack or laugh at the messenger, rather than addressing the message, we ensure that our own future will be less funny.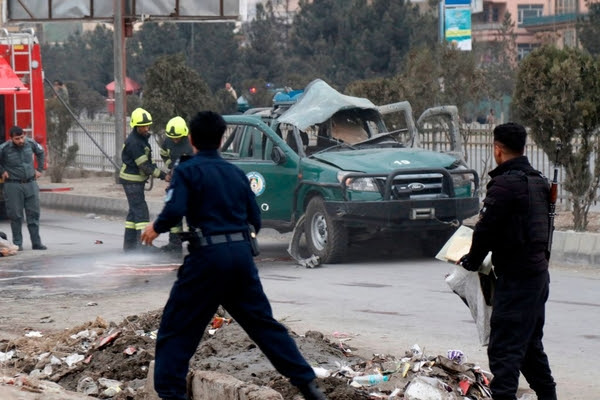 In response to US President Donald Trump's recent reference to "what's happening" in Sweden, Swedish Twitter users mocked him by posting photos of people putting IKEA furniture together. The joke would have been funnier had a failed asylum seeker from Eritrea not murdered Carola Herlin (left) and her son in an IKEA store in Västerås, Sweden, in August 2015.
How can one excavate the minds of so many European officials and the extraordinary mental gymnastics of denial to which they have become prone?
One of the finest demonstrations of this trend occurred in January 2015, after France was assailed by Islamist gunmen in the offices of the satirical magazine Charlie Hebdoand then in a Jewish supermarket. In the days after those attacks, Fox News in the U.S. ran an interview with a guest who said that Paris, and France, as a whole, had "no-go zones" where the authorities -- including emergency services -- did not dare to go. In the wake of these comments, the Mayor of Paris, Anne Hidalgo, chose to make a stand. She announced that she was suing Fox News because the "honour of Paris" was at stake.
It appeared that Mayor Hidalgo was rightly concerned about the image of her city around the world, presumably worrying in particular about the potential effects on tourism.