By

Bassam Tawil
So, who is taking Abbas's threats to suspend security cooperation with Israel seriously? Not Israel, not the Americans, and certainly not many Palestinians. Abbas is caught between two bad places -- both of his very own making. On the one hand, he knows that security cooperation with Israel is his only insurance policy to remain in power and alive. On the other hand, Abbas is acutely aware of his status among many Palestinians, who would be more than happy to replace him with someone more... to their taste.

Palestinian intelligence chief Majed Faraj's message was directed to the Israeli public with the goal of pressuring the Israeli government and Prime Minister Binyamin Netanyahu to cave in to Palestinian threats and remove the metal detectors. This is why Faraj chose an Israeli journalist who is known to be sympathetic to Abbas and the Palestinian Authority (PA) leadership. Faraj and his boss -- Abbas -- wanted to scare the Israeli public and turn them against Netanyahu by telling them that Palestinians will stop security coordination with Israel unless the metal detectors were removed.

Abbas is still playing his old game. Out of one side of his mouth he claimed a desire for a peaceful solution to the metal detectors crisis, and out of the other side, he egged his people on to murder more and more Israelis. As it turns out, whether security coordination is "sacred" or "suspended," Abbas is in it for one person only: himself.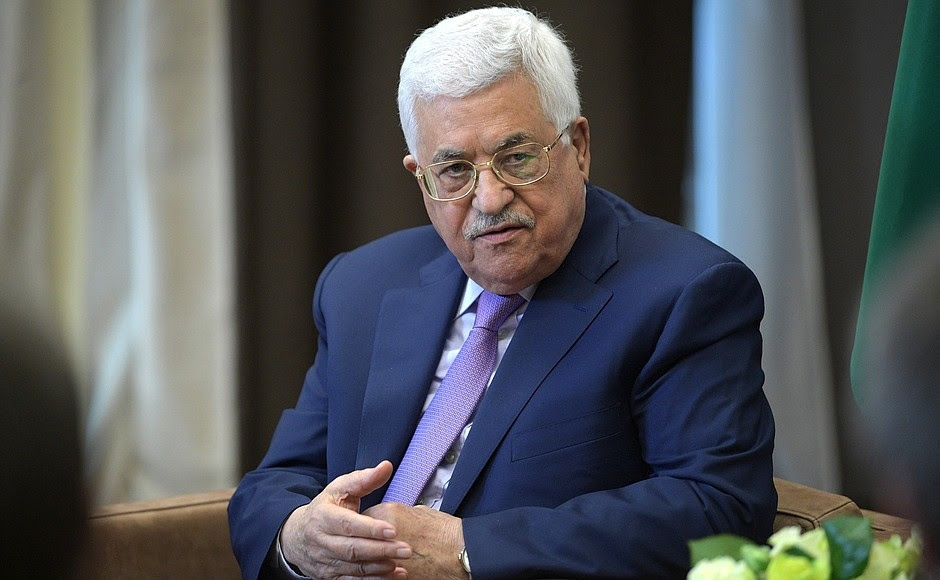 Palestinian Authority President Mahmoud Abbas. (Image source: kremlin.ru)
The conflicting reports emerging from Ramallah concerning security coordination with Israel serve as yet another reminder of the Palestinian Authority (PA) leaders' astounding hypocrisy.
Israel, for its part, has brushed aside reports about a suspension of the security coordination with the Palestinian Authority as yet another Abbas gimmick.
It is far from lost on Mahmoud Abbas and his PA that such security coordination is what stands between a very hungry Hamas and Abbas served up on toast for breakfast.
In the past, Abbas has rightly and reasonably described security coordination with Israel as "sacred," saying he will never succumb to pressure from Hamas and many Palestinians to stop working with Israel in the West Bank.
"I wish to say this openly – security coordination (with Israel) is sacred and will continue regardless of our political differences," Abbas declared in 2014.