B

y

Alan M. Dershowitz
(Ed. note: "Zionists"? Maybe "so-called Zionists" is more
appropriate. Well, it's Dersh so you get the idea and while he doesn't always, here it's an "A" for effort.)
"We shall . . . prevent any theocratic tendencies from coming to the fore on the part of our priesthood. We shall keep our priests [by which is meant Rabbis] within the confines of heir temples." – Theodor Herzl, Der Judenstaat

Tough love may be an appropriate response in family matters, but boycotting a troubled nation which has become a pariah among the hard-left is not the appropriate response to the Israeli government's recent decisions regarding religion. The answer is not disengagement, but rather greater engagement....

To do otherwise is to engage in a form of BDS – the tactic currently employed by Israel's enemies to delegitimate the Nation state of the Jewish people. Supporters of BDS will point to these benign boycotts as a way of justifying their malignant ones.... The role of American Jews is limited to persuasion, not coercion.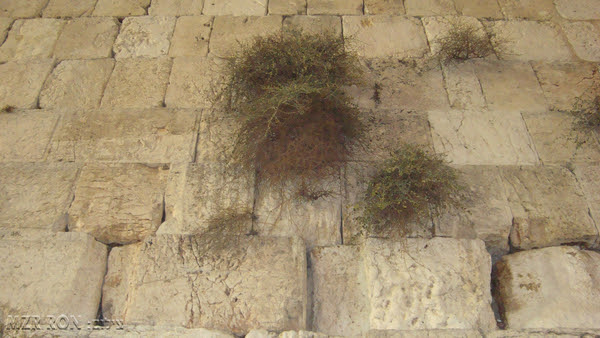 Western Wall In Israel. (Photo from PublicDomainPictures.net)
Several prominent American Zionists – including long-time supporters of Israel – are so outraged at the Israeli government's recent decision regarding the Western Wall and non-orthodox conversion, that they are urging American Jews to reduce or even eliminate their support for Israel. According to an article by Elliot Abrams in Mosaic, Ike Fisher a prominent member of the AIPAC [American Israel Public Affairs Committee] board, threatened to "suspend" all further financial support for Israel. Daniel Gordis, a leading voice for Conservative Judaism, urged American Jews to cancel their El Al tickets and fly Delta or United. He also proposed "withholding donations to Israeli hospitals, so that 'They start running out of money' and 'begin to falter.'" This sort of emotional response is reminiscent of the temper tantrum outgoing President Barak Obama engaged in when he refused to veto the UN's recent anti-Israel resolution.