B

y

Khadija Khan
Metal detectors and are commonplace at most prominent mosques in the Middle East, and more than 5,000 surveillance cameras (and 100,000 security guards) monitor pilgrims to Mecca in Saudi Arabia during the annual Hajj.

While the Palestinian terrorist was being treated for his wounds in an Israeli hospital, the Palestinian Authority celebrated his actions and set in motion the mechanism according to which he will receive a salary of more than $3,000 per month for his attempt to become a "martyr" through murdering Jews.

It is time for the international community to stop enabling radicals to use the Palestinian people as pawns in their greater agenda, transparent to everyone, including all Muslims: to obliterate Israel through delegitimization.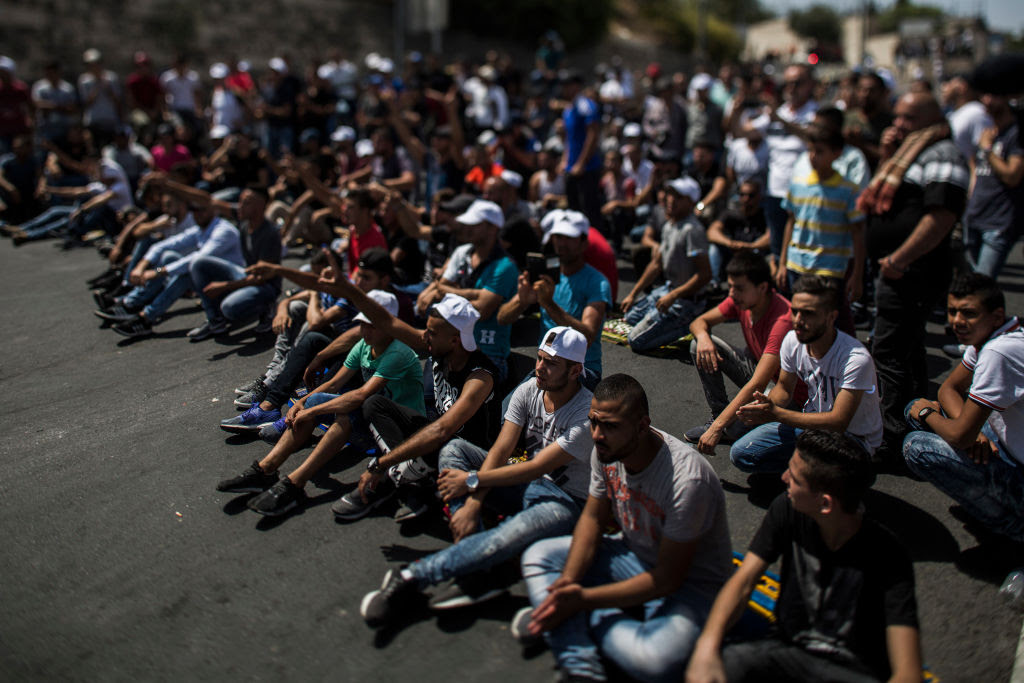 Palestinians near Jerusalem's Old City protest Israel's installation of metal detectors at entrances to the Temple Mount, although the metal detectors had already been removed days before, on July 28, 2017. (Photo by Ilia Yefimovich/Getty Images)
After massive pressure from the Muslim world and international community, Israel removed all metal detectors and surveillance-camera infrastructure from the Temple Mount in Jerusalem, the location of Al-Aqsa Mosque.
Possibly to obfuscate the reason that the metal detectors were installed in the first place -- a terrorist attack on July 14, in which three Israeli Arab citizens killed two Israeli Druze police officers with weapons they had hidden inside the mosque -- the Palestinian Authority (PA) called on Muslims to boycott the site and launch "days of rage" against the Jewish state.
Palestinians, claiming that the metal detectors were a "desecration" of the mosque -- which is actually located on the holiest site in Judaism and the third-holiest in Islam - entered into violent clashes with Israeli security forces. Turkish President Recep Tayyip Erdogan denounced Israel and called on Muslims to "protect" Jerusalem.