by

Bassam Tawil
Palestinians also took to the streets to celebrate the 9/11 attacks carried out by al-Qaeda.

Another sign of Palestinian support for dictators and terrorists emerged in August 2017, when President Mahmoud Abbas sent the leader of North Korea, Kim Jong-Un, a telegram congratulating him for "Liberation Day."

Something good has come out of the fiasco surrounding the Palestinian ambassador's association with a global terrorist: The Indians realize now that Israel is their ally in the war on terrorism -- certainly not the Palestinians, who again and again align themselves with those who seek death and destruction.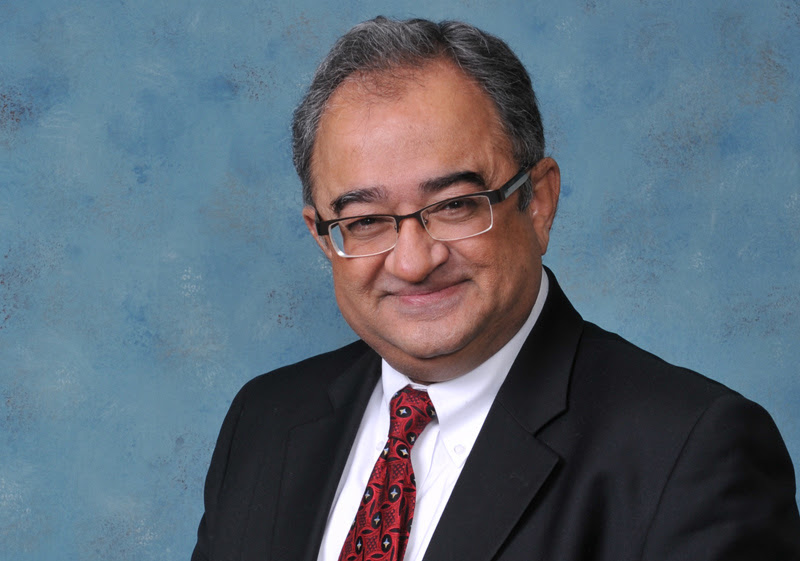 Tarek Fatah, a Canadian-Indian writer and liberal activist who was born in Karachi, Pakistan, tweeted: "Palestinian Ambassador to Pakistan, Walid Abu Ali, joins wanted jihadi terrorist Hafiz Seed on stage. Was the Palestinian Authority aware that Hafiz Saeed is the man who ordered the 2008 Mumbai attacks? Did the Palestinian Authority authorize this validation of India's enemy No. 1?" (Image source: Tarek Fatah/Wikimedia Commons)
The Palestinians have an old and nasty habit of placing themselves on the wrong side of history and aligning themselves with tyrannical leaders and regimes. Every time the Palestinians make the wrong choice, they end up paying a heavy price. Yet, they do not seem to learn from their mistakes.
The latest example of Palestinian misjudgments surfaced last week when the Palestinian Authority "ambassador" to Pakistan, Walid Abu Ali, shared a stage with UN-designated terrorist and Jamat-ul-Dawa leader Hafiz Saeed.
The two men appeared together at a rally that was held to protest US recognition of Jerusalem as Israel's capital. Thousands attended the rally in Rawalpindi, which was organized by the Defense of Pakistan Council, an alliance of religious parties dominated by Saeed's group.