B

y

Bassam Tawil
The truth is that in nearly most Arab and Muslim countries, there is no such thing as a "Foreign Press Association." That is because Arab and Islamic dictatorships do not allow such organizations to operate in their countries.

The second question that comes to mind in light of the Foreign Press Association's opposition to Israel's security measures is: What exactly are the foreign journalists demanding from Israel? That Israeli authorities allow them to run around freely while Palestinian rioters are hurling stones and firebombs at police officers? Are the journalists saying that Israelis have no right to safeguard their own lives?

Outrageously, the FPA is nearly stone-deaf when it comes to wrongdoing by Palestinians. Where is the outcry of the organization when a Palestinian journalist is arrested or assaulted by the Palestinian Authority (PA) in the West Bank or Hamas in the Gaza Strip? Where is the outcry over PA President Mahmoud Abbas's recent decision to block more than 20 news websites?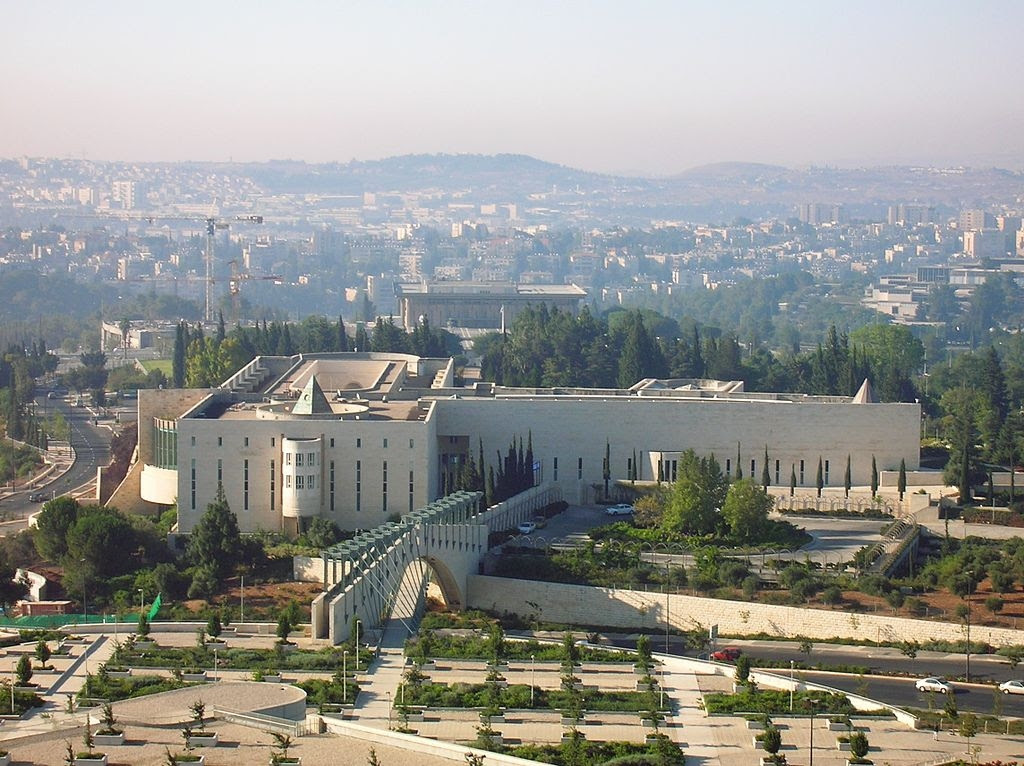 The Foreign Press Association in Israel, which has often served as a platform for airing anti-Israeli sentiments, this week filed a petition to Israel's High Court of Justice (pictured) challenging the actions and behavior of Israeli security forces toward journalists during Palestinian riots. (Image source: Almog/Wikimedia Commons)
The Foreign Press Association (FPA), an organization representing hundreds of foreign journalists who work for various media outlets in Israel, is upset. What seems to be the problem? In their view, recent Israeli security measures in Jerusalem are preventing reporters from doing their jobs. The FPA's position, expressed in at least two statements during the past three weeks, came in response to Israeli security measures enforced in the city after Muslim terrorists murdered two police officers at the Temple Mount on July 14.